Made specifically by pet lovers, for pet lovers. The Porta-Pet Water Bottle may just become your best friends best friend!
Keep your pets hydrated and happy on your outdoor adventures with our popular Porta-Pet Water Bottle.
Just like you and me, it is very important to keep your special four legged furry friends adequately hydrated to keep their organs cool, prevent heat stroke, and stave off stress and disease.  In short, a hydrated pet is a happy pet!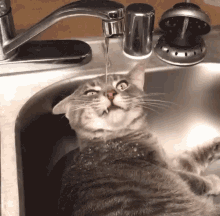 With your very own Porta-Pet Water Bottle your pet can drink comfortably on the go or just out taking a stroll at the local park.
Normal water bottles are super messy, and does not hydrate your pet adequately.  The Porta-Pet Water Bottle is engineered for your pets access and ease of comfort.

The best part is that your furry friend gets to drink while their favorite "hooman" is holding their Porta-Pet Water Bottle.  Just another great way to bond and interact with your pet.
---
---
BENEFITS OF PORTA-PET WATER BOTTLE
ONE HANDED OPERATION:  Porta-Pet Water Bottle is designed for one handed use so you never have to let go of your lil' buddy's leash. You can  just give them some extra attention with your free hand!
LEAK PROOF DESIGN:  Your excursion will be that much easier with your Porta Pet Water Bottle. Its patented design ensures a dry venture in your backpack, ruck sack or purse!
HEALTHY ALTERNATIVES:  Never worry about your pet being  thirsty on your outdoor excursions, or getting sick by quenching thier thirst on bacteria filled puddles.
EASE OF USE:  One button release makes sure its a comfortable and simple experience for both you and your pet.
SAFE FOR PETS:  Made from BPA free materials, your Porta-Pet Water Bottle is both safe for you, your pet, and your dish washer!
DOUBLES AS A FOOD AND SNACK BOWL:   The drinking tray also allows your pet a little more convenience and saves their back and neck pain from eating their favorite snacks off of the ground.